Shandong Taihe Water Treatment Co., Ltd.
TEL: +86-632-5113066 +86-632-5105777
FAX: +86-632-5112055
Mobile: +86-13963261506
+86-13906378659
E-mail: export@thwater.net
ADD: Xiwangzhuang town,Shizhong district, Zaozhuang city, Shandong Province, P. R. China

Welcome to our website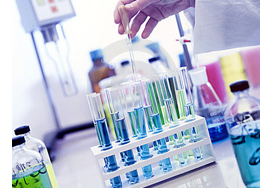 Shandong Taihe Water Treatment Co., Ltd. is the largest professional manufacturer of water treatment chemicals in China, with sales volume being No. 1 for three consecutive years. Taihe positioned itself as the manufacturer of water treatment chemicals and devote itself to be the production workshop for water treatment industry.
The company's turnover has reached to 100 million US dollar while sales volume nearly 80,000 tons in 2012. Taihe took the lead in the consecutive mass production of water treatment chemicals in the world, compared with the traditional single reactor batch production, it improved the stability of quality and safety of operation, and greatly reduced the production cost.
Advanced SAP-ERP management system In order to serve our customers better, Taihe invested approximate 1.6 million US dollar to implement the world's most advanced SAP - ERP management system and bar code system, customer demand as starting point, sales orders - procurement plans – warehouse entry - production planning (scheduling) - production process control – warehousing- delivery - customer feedback as one complete supply chain management system. It not only reduced the operating costs, but also enhanced the working efficiency.